Mixing Template + Preset Collection for Waves Plugins
Divine Bundle – Waves Edition is the ultimate collection of mixing and mastering presets for Waves plugins*. This exclusive package includes Sean's DAW mixing template, meticulously crafted vocal chains, professional mastering chains, powerful drum processing presets and 500+ individual plugin settings. Including 6 innovative products, The Divine Bundle provides everything you need to supercharge your sessions and take your sound to new heights.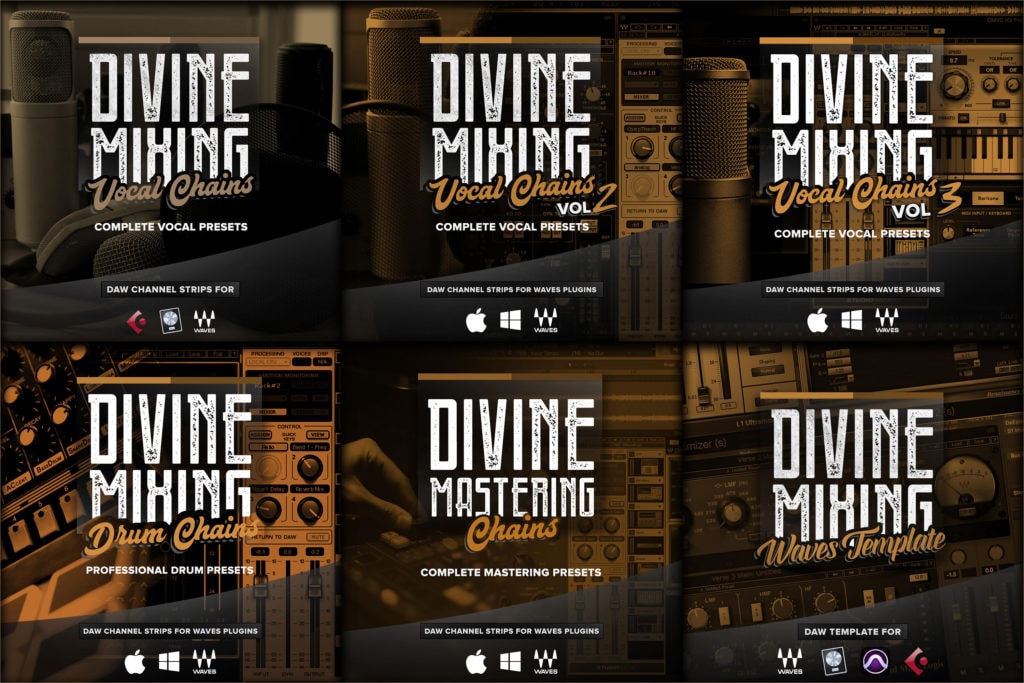 Product Demo Videos:
Product Details
Preset Categories: Lead Vocals, Background Vocals, Drums, Mastering, Sends (FX)
Plugins Required (Not Included)*: Waves Platinum, Waves SSL 4000, Waves Tune Real-Time
DAW Compatibility: Logic Pro X, Cubase Pro, Most Native DAWs (StudioRack or Waves Plugin Settings)
Download Size: 300MB
Download Format: Logic Pro X (.cst), Cubase Pro (.trackpreset), Waves StudioRack (.xps), Waves Plugin Settings (.xps)
Customer Testimonials

Please carefully review

plugin requirements

before purchasing to ensure compatibility with your setup.


**This product is not endorsed or supported by Waves Audio Ltd. and all trademarks are the property of their respective owners.