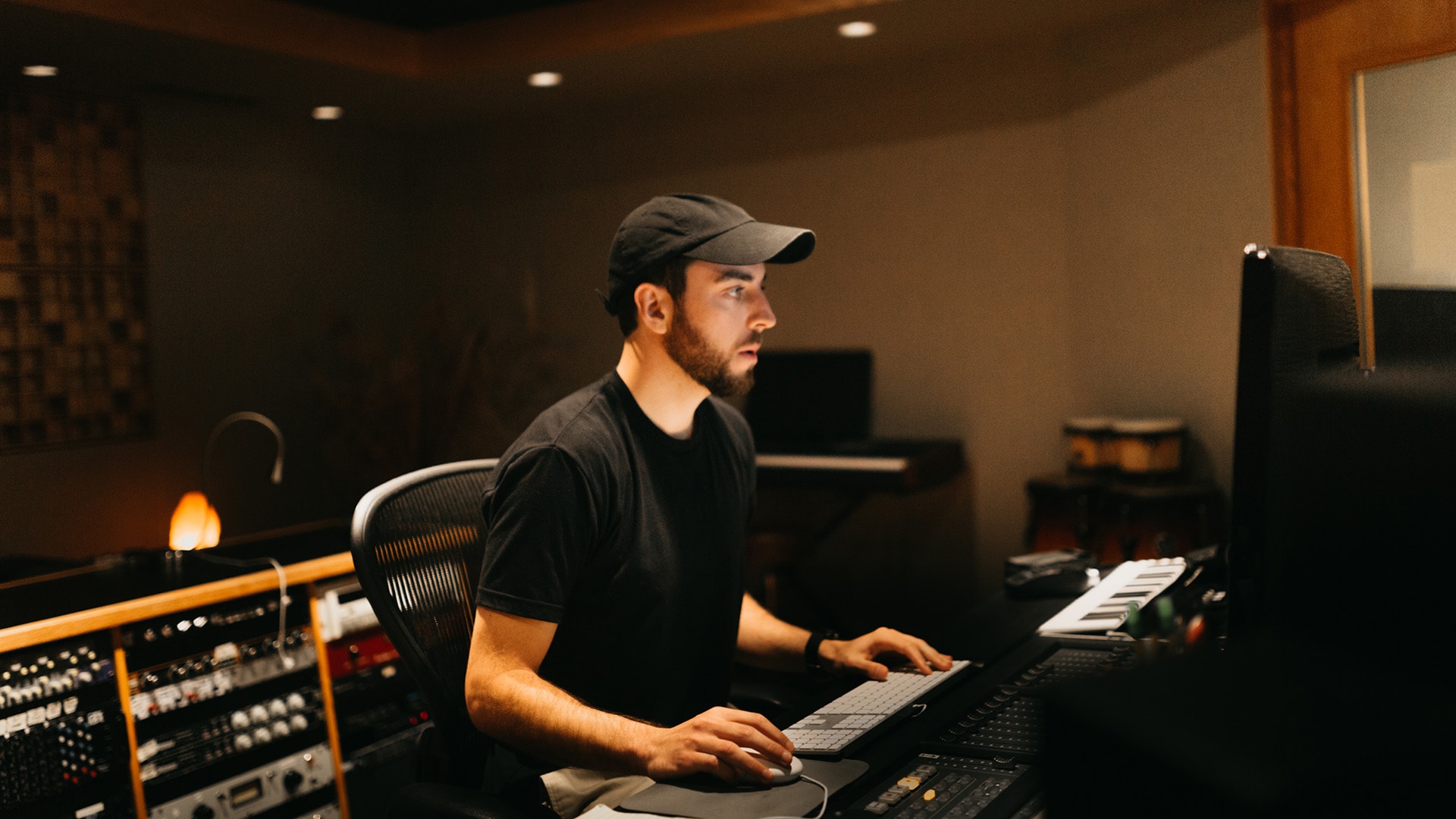 Listen to Some of My Recent Work…
Pricing and Fees*
Mixing Services
Contact for Pricing
2 Rounds of Feedback / Revisions
Typically Delivered in 2-3 Days*
Pitch Correction, Clean Editing Available*
Package Discounts Available
Mastering Services
Contact for Pricing
1 Round of Feedback / Revisions
Typically Delivered in 48 Hours
Mastered for iTunes Standards
Package Discounts Available
*Time for completion is dependent on current schedule. Further revisions and specialized services offered for a low additional fee. Please request a quote for exact pricing.
Frequently Asked Questions (FAQ)
Q: What's the difference between mixing and mastering? Will mastering fix issues in the mix?

A: Mixing is the process of balancing, blending and enhancing the individual audio tracks of a recording session. Mastering is the process of finalizing and optimizing the mix for release / distribution. If the mix isn't quite there yet, mastering can help take it to the next level – it won't miraculously turn a bad mix into a good mix. In the same way, a great mix can be ruined in the mastering process if not done carefully.

Q: How do I know if my recordings are good enough for the mixing process?

A: Recordings don't need to be perfect. I will carefully listen to your demo / rough mix and let you know if there are any obvious issues that would hinder the mixing or mastering process, prior to booking.

Q: Do you use analog or digital equipment?

A: Both. Some tracks require a sound and vibe derived by using analog gear and that can be different than plugins. Digital keeps sessions running smoothly and makes recalls reliable and efficient.
Client Testimonials
It is truly a privilege for me to work with Sean. I literally get excited every time a mix comes back from him. My team and I completely trust his ears and his instincts. Sean is efficient and committed, a total professional in every way, giving great consistent service from start to finish. His attention to detail is impeccable and the experience you have with him is truly rare. He actually cares about your mix and takes your track seriously. He listens to what you want but is also not scared to add little tweaks to your song, not only to make it better but appealing & pleasing to the ear. He has a knack for giving his clients exactly what they want and giving each mix a genuine sound that stays true to each artist. I am always amazed at the clarity he gives my records.
Sicily
Tampa, Florida
Having worked on many projects with Sean, I can first hand say there's no engineer in the industry that pays as much attention to detail and pride in his work as Sean does. I've personally worked along side Sean at Westlake recording studio in LA and his professionalism and approach to each project is unmatched. Still to this day I continue to use and will always use Sean as my main go to guy whenever I need a project mixed. He gives life to the instruments, excitement to the vocals and the polish in the detail of the mix. Any artist that wants to stand out and be ahead of the game, I recommend you take the time and invest in having your project mixed by Sean, it will be the smartest move you will ever make for your art.
Shane H.
Doonside, Australia
Sean Divine is a very talented producer and engineer. Sean mixed my full mixtape Resilient, my two singles Young & Invincible and newest record Tonight Will Live Forever. It's great to work with someone who knows their craft & does excellent work. I look forward to working more in the future with Sean Divine.
Moses S.
Los Angeles, California
This album, I decided to call on Sean Divine to mix a couple of tracks and to master the entire album. I think when you hear the final product, then you will agree with me that I made the right decision! Thanks Sean for playing such a large role in the making of this album!
John G.
Lucedale, Mississippi
Sean Divine gave my track the professional feel that I was looking for. The mixing and mastering service was incredibly easy to use. I was kept in the loop throughout the entire process. Sean took the time to cater to my individual needs to insure that the end result was something I was 100% happy with. I look forward to working with Sean Divine very soon on my upcoming projects.
Michael H.
Livonia, Michigan
If it's assured professional industry-standard quality in those mixing/and or mastering services that you're looking for, I've come across absolutely no other engineer more reliable than Sean Divine in my time as an independent recording artist. A producer that you can trust in to care about the outcome of your final product, just as much as you do.
Joshua N.
Sydney, Australia
Sean Divine is one of the only people I trust behind my music. I have had a lot comments about how great the quality of my music is and I owe all the credit to Sean. I always get my mixes back fast and even if there is something I need changed different it's never been a problem. Go with Sean Divine!
Andrew M.
Loveland, Colorado
Got my first single mastered by SD and it was an instant hit. I always believed in trying do things on my own but when I heard the difference, I turned into a regular client. He has a great ear for the HipHop genre and that's what gives him my ten points. Highly recommend SD Productions for anyone wanting golden mixes and masters for a reasonable price.
Splash
New Delhi, India
Request A Quote