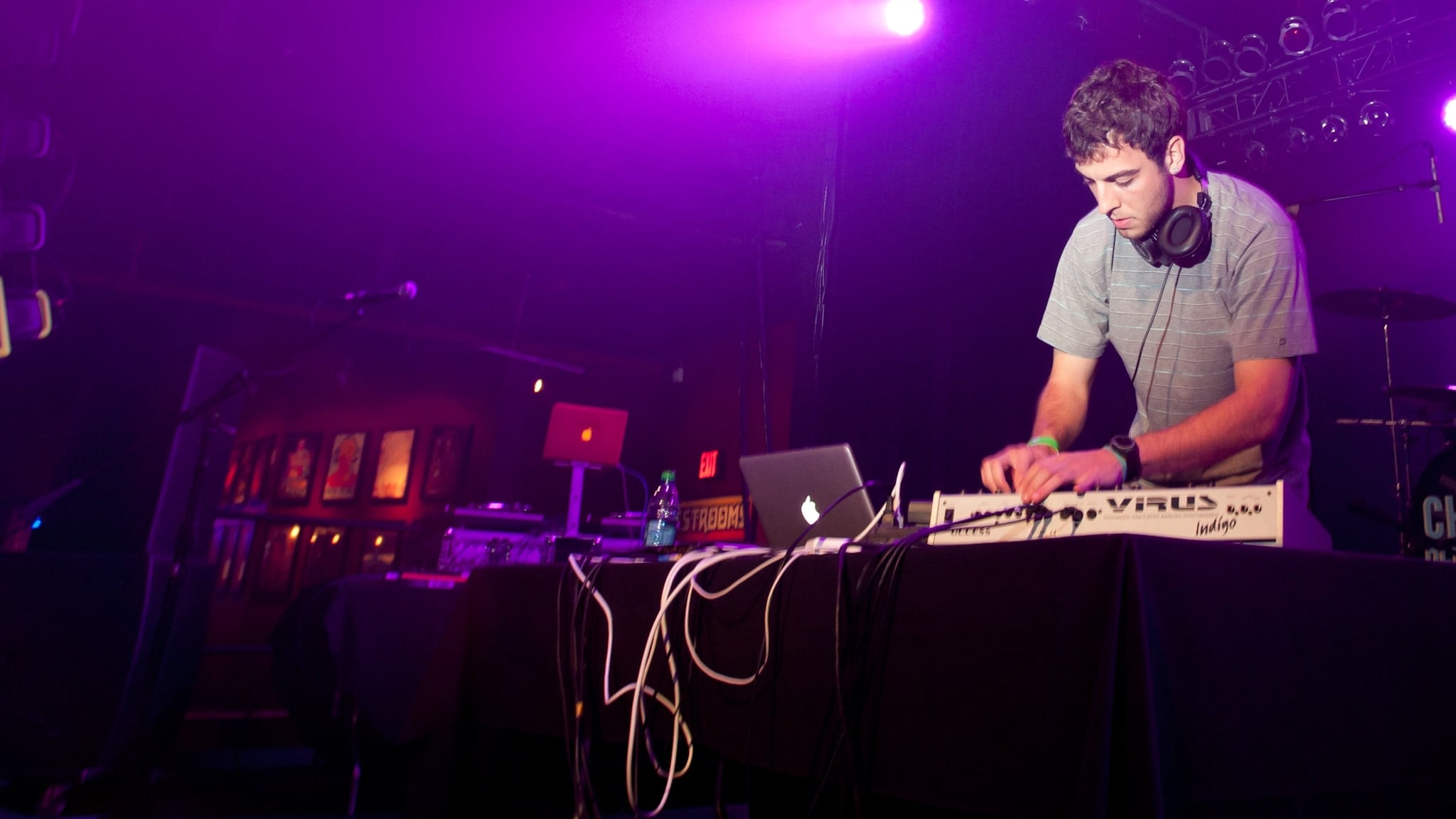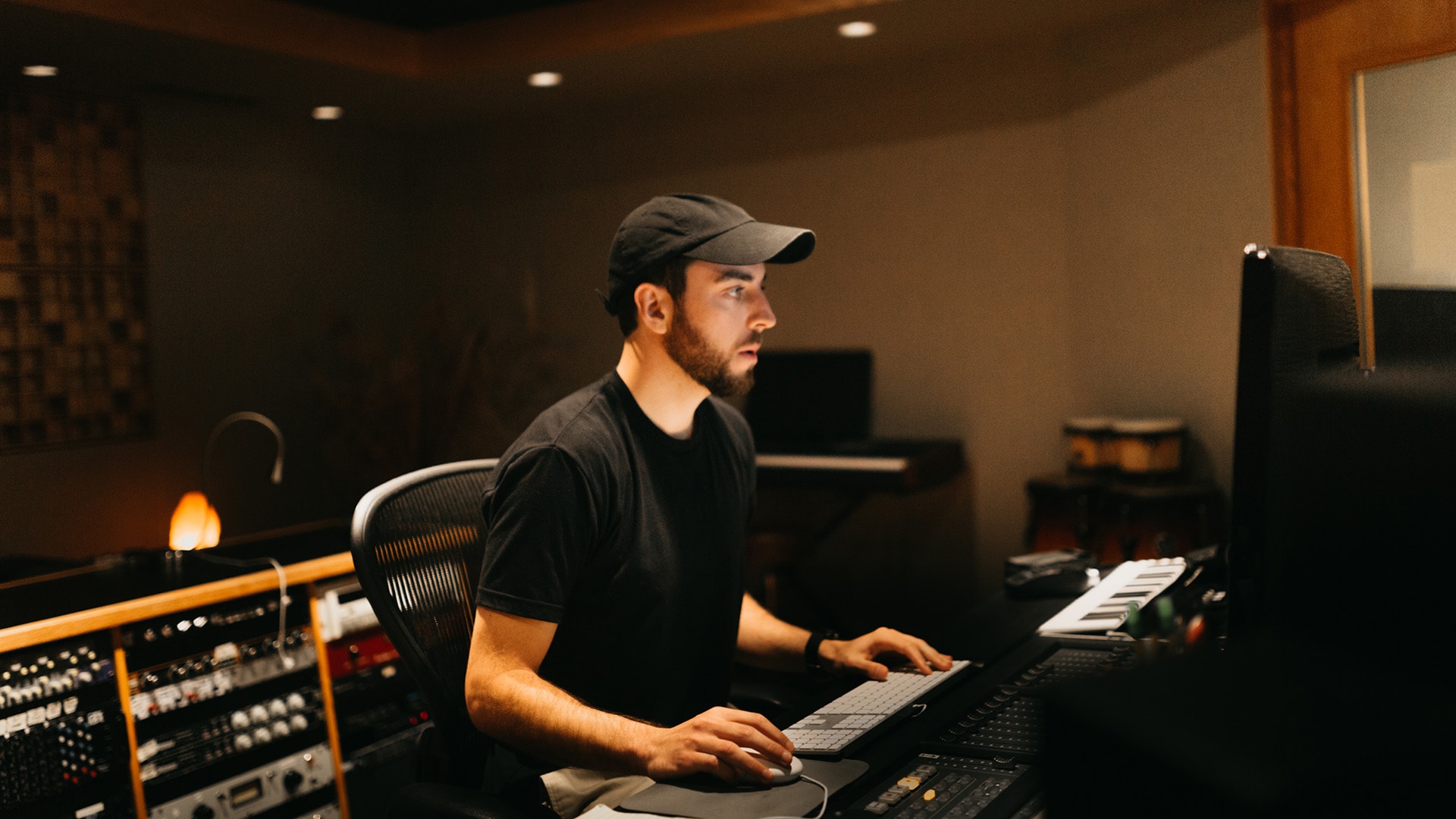 Sean Divine has been producing, mixing, and mastering music for over a decade. His passion for audio began at an early age after being exposed to the 90's alternative rock movement. Sean credits Producers Butch Vig, Timbaland and Mixer, Andy Wallace, as being major influences in his early curiosity in music. He describes his intrigue as a "subconscious obsession with the art of production, audio engineering and mixing".
In middle school and early high school, Sean became fascinated with Hip Hop and Electronic music production. With his first drum machine (a Korg Electribe EM-1) he began creating beats, remixing, and exploring the exciting new possibilities of digital audio workstations. He later began composing and sequencing with the modular software environment, Reason. While playing drums in local rock bands around his hometown of Winston-Salem, he began networking with other local artists, DJing and producing remixes.
While pursuing his bachelor's degree in Information Technology from The University of North Carolina at Charlotte, Sean devoted most of his free time to producing instrumentals. Shortly after their production, the instrumentals were released independently on Soundclick, quickly landing Sean on the radar of many major label A&R's. This eventually resulted in his first publishing deal in 2010. Since then, his instrumental catalog has received over 27 million plays online.
Sean's passion for music has always been driven by an underlying desire to help inspire other rising talents and artists. This deep-seated desire led to the eventual launch of Divine Tracks in 2014. The independent music-licensing platform now offers nearly 500 original instrumentals from a team of international producers. In 2015, Sean began uploading educational content to his YouTube channel to aid the new class of up-and-coming audio engineers, mixers and producers. Shortly after his YouTube debut, Sean became an Instructor on Lynda.com, producing the original video course entitled, Hip Hop Vocal Production, which was later released with LinkedIn Learning. His passion for education and sharing knowledge has resulted in over 5 million minutes watched in just 2 years time.
Sean's experience as a producer and mix engineer has influenced his most recent work as a sound designer. He has produced 2 signature Sound Banks, "Reverence" and "Low End Theory" with Applied Acoustics Systems for their Ultra Analog VA-2 Synthesizer. You can also hear Sean's sound design work in the factory libraries for software instruments including Chromaphone 2, Strum GS-2, String Studio VS-2, Ultra Analog Session, as well as custom sounds included with many major Digital Audio Workstations.
Music industry credits include Jadakiss, YONAS, Moses Stone, Ty Dolla $ign, Locksmith, Moving Castle, Freeway, Elliot Yamin (American Idol), Universal UK and many more. In addition to working with many of the music industry's top talents, Sean's production has also been featured in major television shows and in films such as "The Place Beyond the Pines", starring Ryan Gosling and Eva Mendes. Other credits include marketing campaigns with Adidas, as well as post-production work for Chevrolet, Paramount Pictures and NCAA basketball's John R. Wooden Awards.
Sean Divine was mentored by grammy winning engineer, Manny Marroquin to further his experience behind the boards in 2012. His studio experience includes many of the world's top recording facilities such as Westlake (Hollywood), Record One (Sherman Oaks), Gold Sound (Detroit), La Fabrique (Saint- Rémy de Provence), Waterfront Sound (Manhattan Beach) and Sound Temple (Asheville).
Sean was inspired and driven to release his debut album "Not the Same" in 2017, featuring production exclusively from the Divine Tracks team. Sean hopes to continue inspiring up and coming artists, while building communities for these talents to thrive and support one another.
---
Partners / Friends