Rode K2 Valve Condenser (Tube) Microphone Demo
Check out our review and demo of the Rode K2 Valve Condenser Microphone! For this demo, we recorded a smooth Hip Hop / R&B style song in a lightly treated, large space. No external effects were used – dry signal from the K2 power supply, RME UFX preamp (no DSP), recorded in Logic Pro.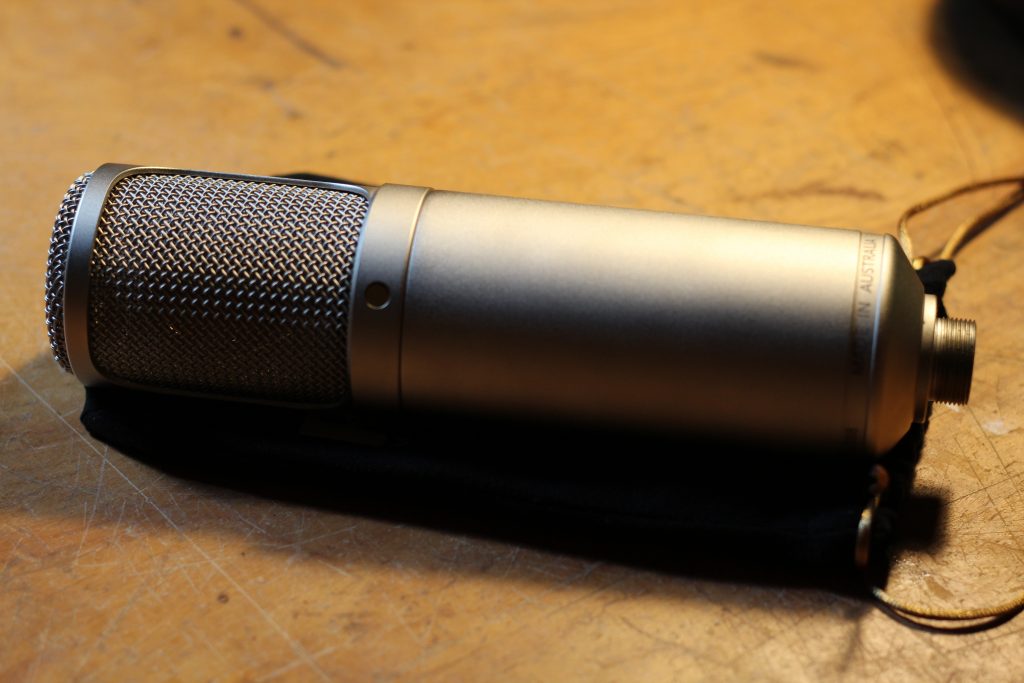 We immediately noticed a number of differences between this microphone and some of the more affordable choices from Rode. Mainly, the K2 has a signature warmth / "vintage" style tone that is extremely present and detailed, while not sounding harsh. Many times throughout the recording process, I was amazed at how upfront and personal the recording sounded, even prior to mixing. A tube microphone like the K2 gives vocals a familiar tone you've heard on many classic recordings.


With the K2 being Rode's premier microphone, we had high expectations and they didn't dissapoint. While we were impressed with Rode's budget microphones the NT1 and NT1-A, the K2 is truly in a different league. At a fraction of the cost of the comparable mics in it's class, the K2 stays true to Rode's proven formula of combining pro quality with incredible value.
Zack Fraley + Rode K2 – "Keep Her"
Free Download
Check out more information on the K2 – http://bit.ly/2dpQ8Pc