Answering the top 5 most frequently asked questions from subscribers mixing and producing with professional headphones!
For a chance to win a pair of Limited Edition Sennheiser HD 25 Headphones:
1. Leave a comment on the video
2. Submit entry below (so I know how to contact you if you win)
…check back on this page in a few weeks to see if you were randomly selected as the winner.
---
About the Sennheiser HD 25 Limited Edition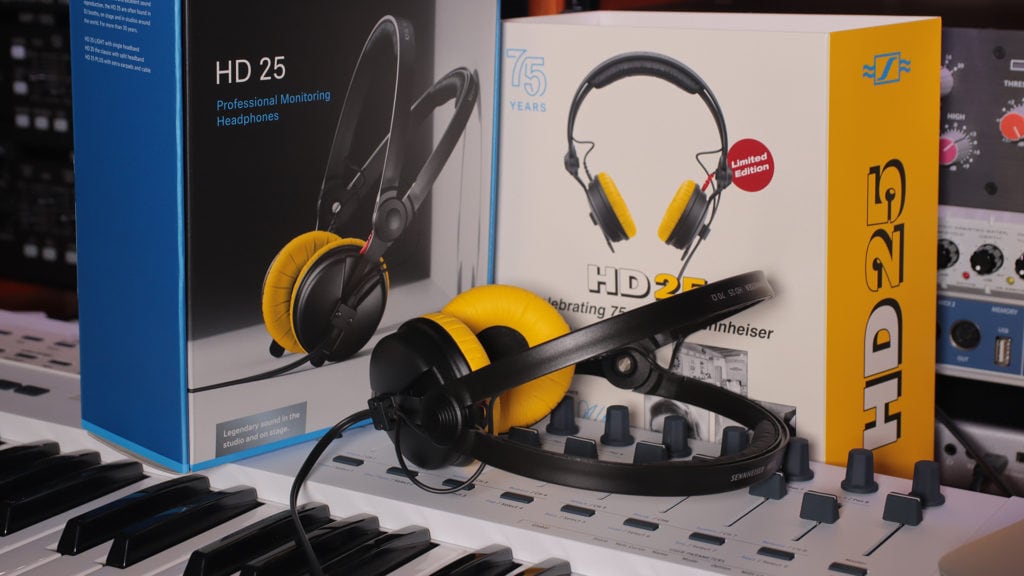 For more than 30 years, the iconic HD 25 headphones have set a standard for professional monitoring applications – whether for outside broadcasting or in DJ booths the world over. As Sennheiser's most successful professional headphones, the HD 25 are a legend in their own right.
To celebrate the company's 75th anniversary, anyone who orders the HD 25 in June has the chance to receive a limited-edition version of the headphones instead. You have to be lucky, as there are just 25,000 HD 25 Limited Editions available worldwide. For those that get lucky, an HD 25 Limited Edition model will arrive when you order a standard HD 25 model. Besides the usual black earpads, the limited edition includes additional yellow earpads, inspired by the famous colors of another icon – Sennheiser's HD 414, the world's first open headphones.
---
Congratulations to

Taky Boy

who was randomly selected as the giveaway winner – many thanks to all who participated and for the amazing feedback!
By entering, you agree to the Official Rules