Installation and Required Plugins
Divine Mastering Chains requires Waves Gold with valid licenses. You can install the latest versions from Waves Central.
Please see the included text file with your download containing detailed instructions for installation in Logic Pro X, Cubase Pro and Studio Rack.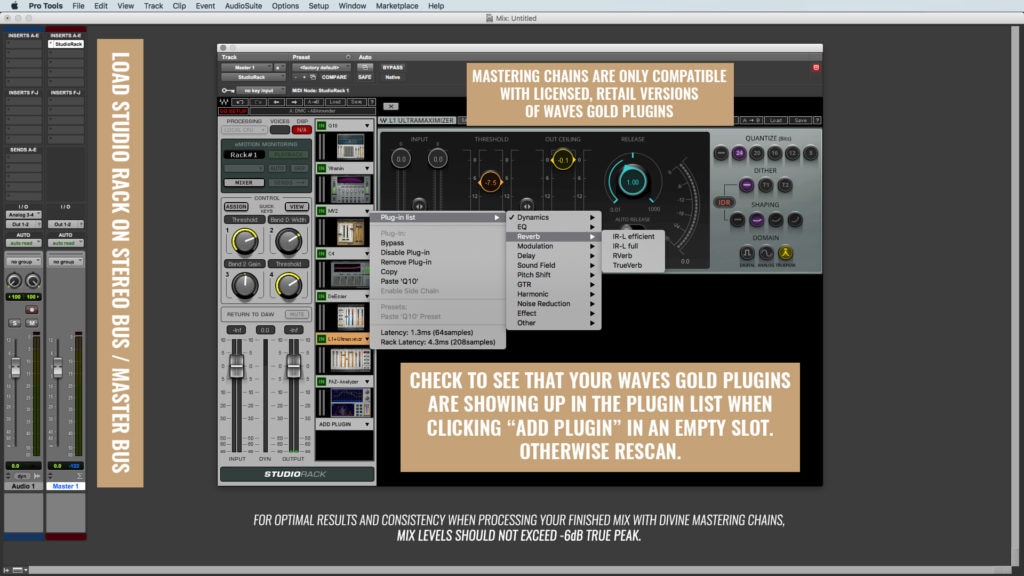 Frequently Asked Questions
+ Mixes sound distorted or over-compressed when processing with Divine Mastering Chains. What's the issue?

For optimal results and consistency when processing your finished mix with Divine Mastering Chains, mix levels should not exceed -6dB True Peak. Ensure that your final mixes include enough headroom before processing.

+ I have installed the required plugins. Why are they showing Disabled in Studio Rack?