Studio Rack Installation and Required Plugins
Divine Mixing Vocal Chains V3 requires Waves Platinum, Waves SSL4000, Waves Tune Real-Time (for pitch correction) and Waves StudioRack (Free Utility) V9 with valid licenses. You can install the latest versions from Waves Central.
1. Install the latest versions of Platinum Bundle, SSL 4000 Bundle, Waves Tune Real-Time and Studio Rack from Waves Central. Restart your DAW.
2. Unzip the "Divine Mixing – Vocal Chains V3" download folder
3. Open the Waves StudioRack (Stereo version) plugin as the first plugin on a stereo vocal track or aux
4. Click the "Load" button in the top left corner of the StudioRack plugin. Click "Open Preset File"
5. Locate the Divine Mixing – Vocal Chains V3 (Studio Rack) folder you unzipped. Select a preset and click "Open"

Please see included text file with your download for information on installation of channel strip settings (Logic Pro X) and track presets (Cubase Pro)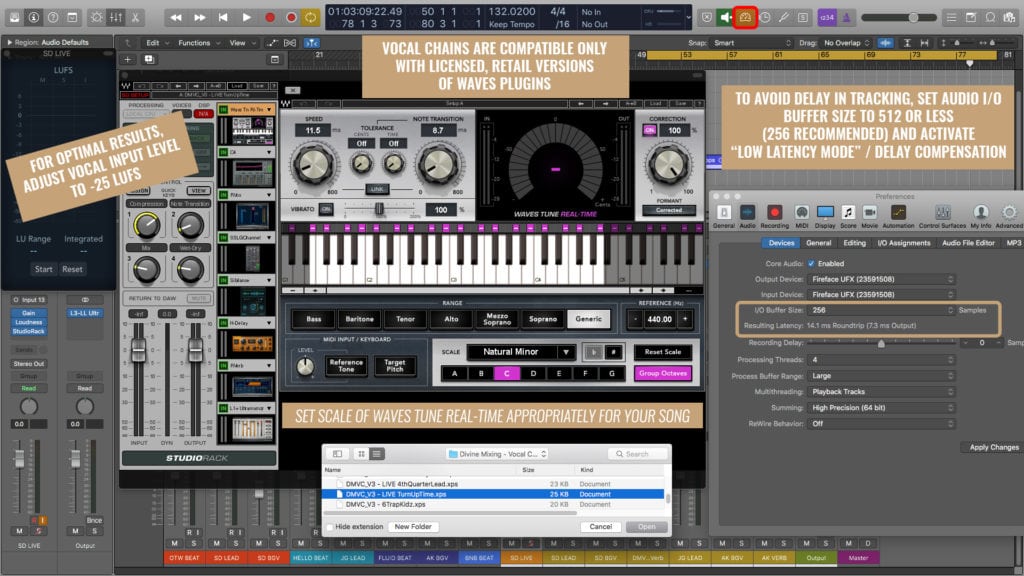 Frequently Asked Questions